The late, great Cary Grant was a perennial fixture on best-dressed lists in the 1950s and 60s. With characteristic modesty, the actor said he never understood why, for he never took the trouble to be fashionable or stand out. Therein lies a lesson: Being well dressed is a matter of style, not fashion; of the quality and fit of one's clothes, not how loudly they speak.
Below, we've distilled five personal style tips from one of the best-dressed men of modern times.
1. Keep it simple
Said Grant: "Simplicity, to me, has always been the essence of good taste." He favored dark, solid neckties, white shirts and solid suits, as shown here.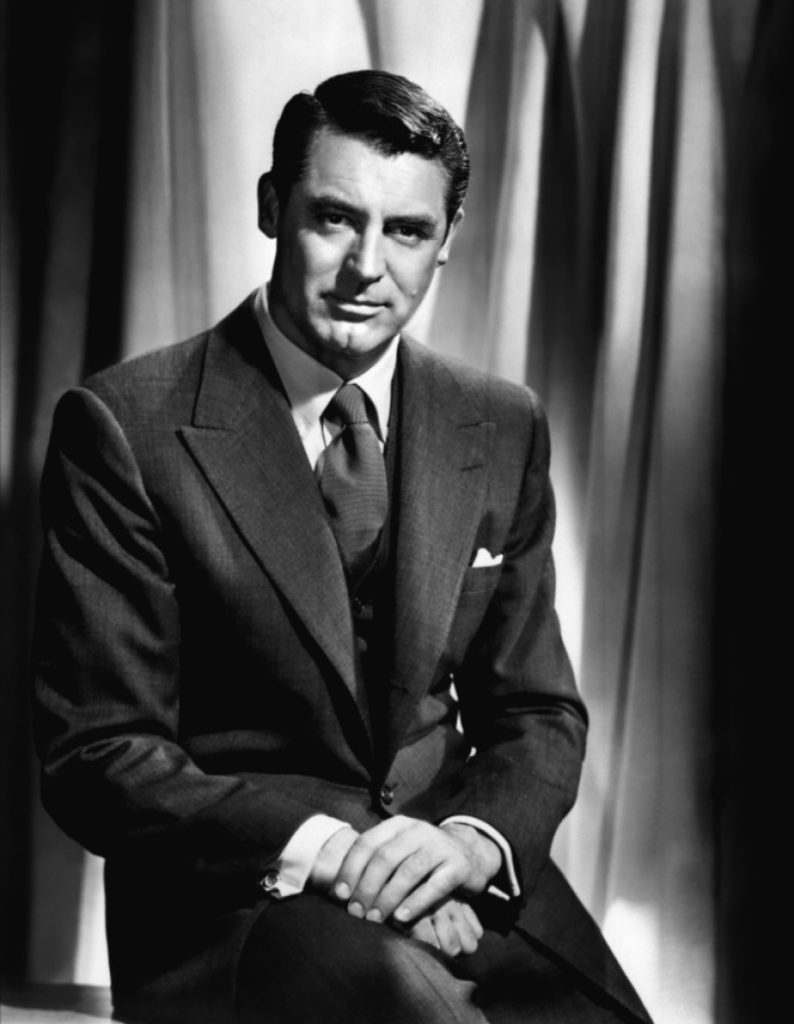 2. Buy the best
"It's better to buy one good pair of shoes than four cheap ones," said Grant. "One pair made of fine leather could outlast four inferior pairs, and, if well cared for, would continue to proclaim your good judgment and taste no matter how old they become. The same applies to suits, so permit me to suggest you buy the best you can afford even though it means buying less."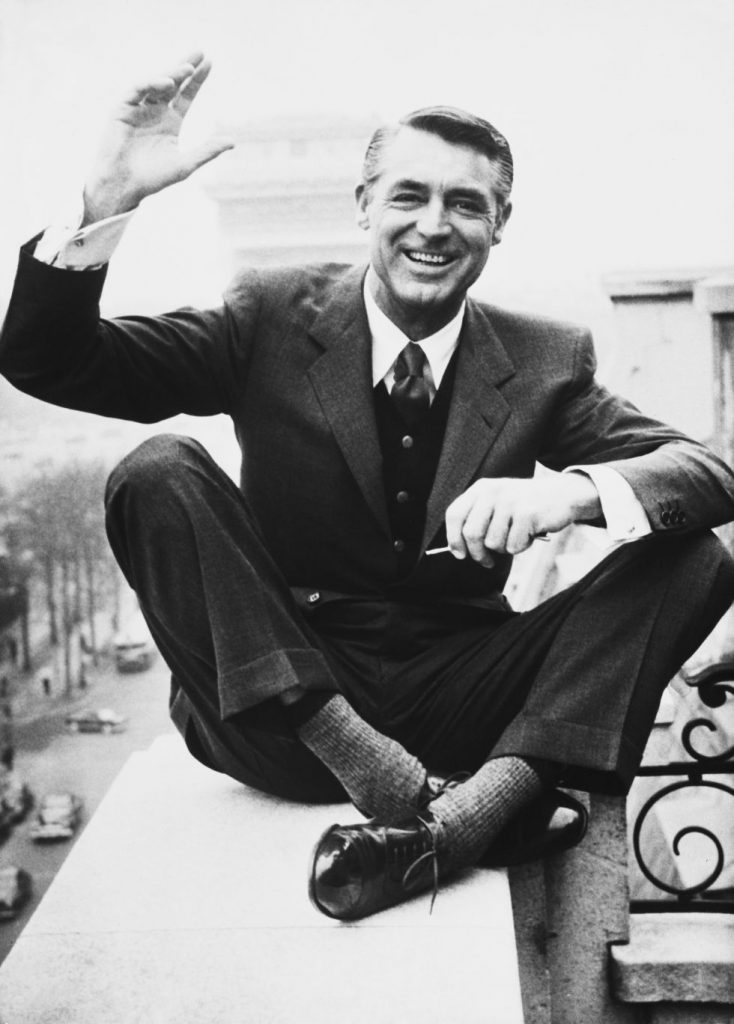 3. Believe in blue
Grant regarded a blue suit as the foundation of a man's wardrobe, followed in importance by plain gray. As for shoes, he favored black for city wear but also admired the versatility of brown: "A brown pair of darkest chocolate color are useful with almost all suits."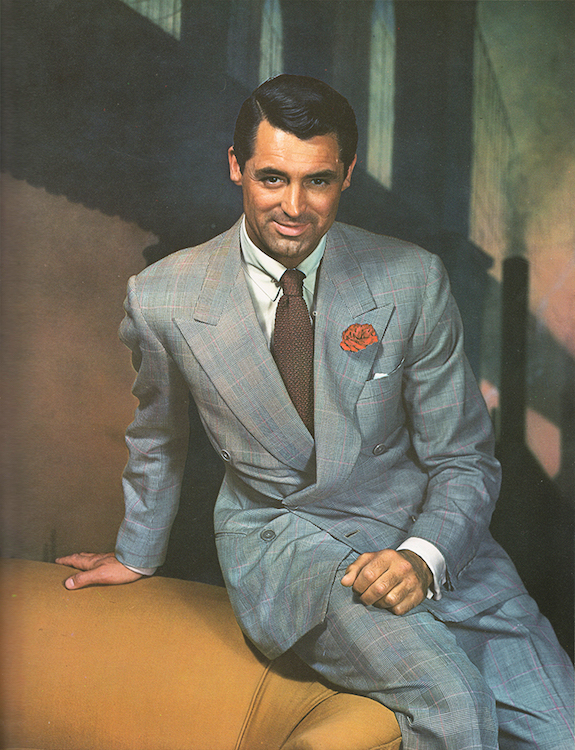 4. Opt for high armholes
They're one mark of a well-tailored jacket. Grant explained: "If the sleeves seem disproportionately wider than customary, it indicates a very deep armhole. Don't contemplate buying if you are of average or slim size—you'll get a well-fitting back but an extremely loose-fitting front and sleeves that tend to ride up if you lift your arms. A deep armhole is popular with many manufacturers because each coat fits a wider range of customers."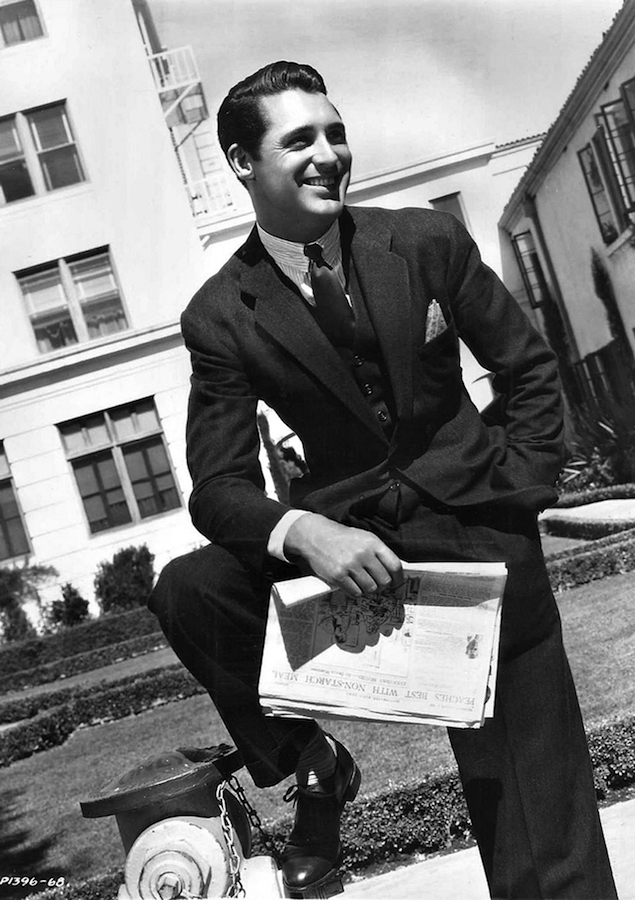 5. Go forth with confidence
Grant knew that being well dressed is as much about attitude as clothing choices. "Wear, not only your clothes, but yourself, well, with confidence," Grant wrote. He added, "Pride of new knowledge—including knowledge of clothes—continually adds to self-confidence."